Welcome to Avis
For just R 45 a day you get...
Safety Features
ImpactAlert - Immediate assistance if your vehicle is in a severe accident
Panic button - Press your phone's power button 5 times for in-vehicle emergency
Severe weather alerts
Access to the Avis 24 hour emergency call centre
And earn great rewards for driving well
A daily score of 80 or more unlocks rewards such as a free coffee, smoothie or meal, daily
You can earn discretionary rewards from Avis based on great driving behaviour
What is Avis SafeDrive?
Avis SafeDrive is a smartphone app available on Android and IOS.

Through the app you will be able to access your trip data, see your driving scores, what you can do to improve them and redeem your daily rewards.

The app will also use your phone and the Avis SafeDrive Sensor to alert us of any severe impacts, turn your phone into a panic button for in-vehicle emergencies and give you access to the 24 hour emergency centre, ensuring you're safe while driving.


You will get all of this for just R45 per day!
How Avis SafeDrive works
Follow these steps to activate Avis SafeDrive on your smartphone and in the rental vehicle. Once activated you will gain access to the Avis SafeDrive safety features and you can start tracking your driving progress and earning daily rewards.
Download

Download the Avis SafeDrive app and receive your Sensor at the Avis Counter.

Activate

Press the button on the Sensor and then follow the instructions on app to link your Sensor to your rental vehicle.

Stick On
Stick your SafeDrive Sensor to the velcro on your windscreen and make sure it's secure to to enable all features. Remember to switch on your Bluetooth, GPS and Mobile data when you drive.

Protected
You're now protected by Avis SafeDrive, ImpactAlert, panic button and severe weather alerts. Access to 24-hour medical assistance is at your fingertips.

Drive Safely
Watch your speed, corner gently, don't brake suddenly or accelerate harshly and don't text while driving.

Earn Rewards
Get rewards daily for great driving behaviour.

Important information
Avis SafeDrive is not available outside of the Republic of South Africa. Cellular connectivity may affect the functioning of the safety features.
Mobile data is needed to send immediate impact alerts - trip data can be sent via WiFi if the phone settings are set on the app.
You will be required to activate certain settings on your smartphone. To view the settings for your device please follow the relevant link below.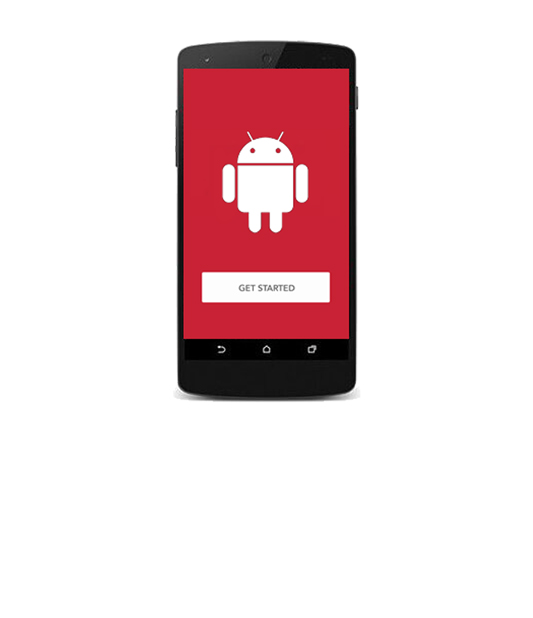 Android
Download the Avis SafeDrive Android app and view required settings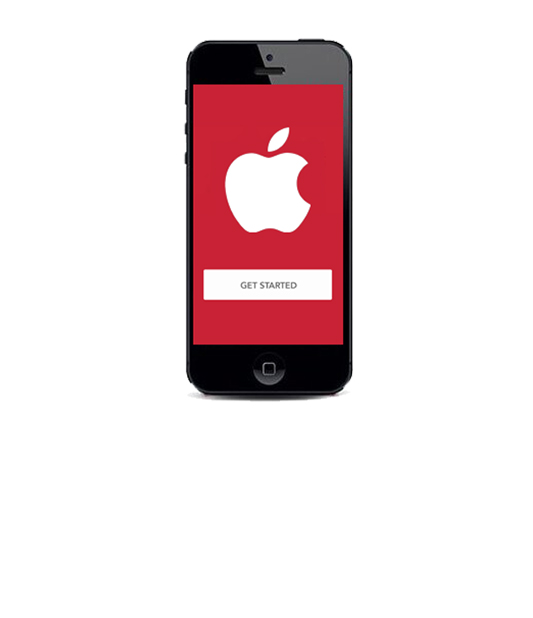 iPhone
Download the Avis SafeDrive IOS app and view required settings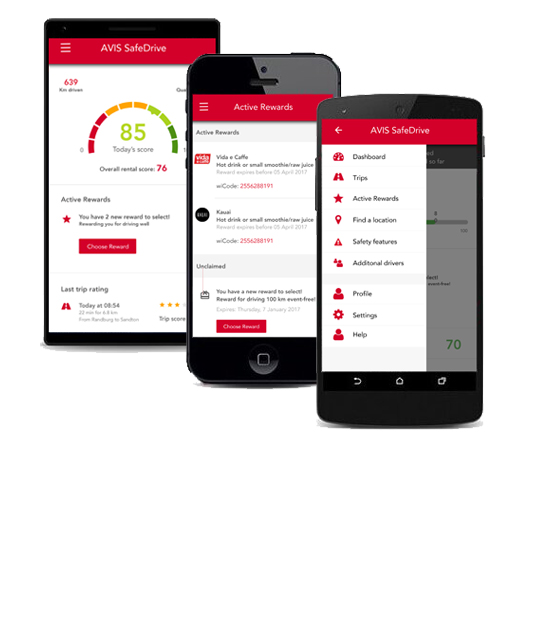 Compatible Smartphones
Find out if your phone is compatible with Avis SafeDrive